End of tenancy cleaning
This thorough and deep clean is often required with landlords and letting agents. We all want to move into our new home with no mess and no fuss and subsequently we will ensure that our team leave your house looking sparkling new and ready for its next occupant.
Our prices are competitive and our quick and easy service makes going through us (compared to an estate agency) a doddle.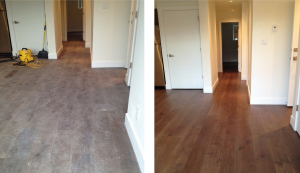 Our respects, but if you leave the house after a tenancy, you are expected to leave it in good condition. It's the tradition. It is considered good tone, and it speaks very much of your decency. You would also very much like to have your complete first deposit back from the landlord or the agency.
We give a 100% warranty that your agency will give your deposit back after our cleaning service is performed.
So you need to arrange your stuff carefully in boxes and prepare them to be taken to a new home. Then you have to get yourself ready for a lot of cleaning…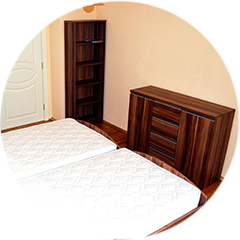 Good condition means washed, wiped, mopped, scrubbed, cleaned! Good condition requires a lot of efforts in order for the place to start looking as good as new. Of course you don't want to do this all by yourself, and we understand this. Which is why we, at Jobell Cleaning Services have got a favour especially for your situation and it is called End of Tenancy Cleaning. And we really want to do that for you – for cleanliness is godliness and that motivates us. We are super easy and quick, our team is diligent and leaves the place sparkling with joy and also do all of this for you at a compatible price, which is something incredibly important. Just call us and let us get busy in the property you are leaving. It will look as if no one has lived there, it will look brand new. You will leave a great impression to the new comers, which shows your sophistication and humanity – two qualities that gentlemen pride on.
Remember when you first moved in your old space, how clean and fresh it looked? Don't you want to leave someone else the same memory, to sort of pay it forward? You need the magical intervention of Jobell Cleaning Services.
We are here, to make sure you give a good feeling to the world.
End of tenancy cleaning in Guildford and Surrey
Phone number:
01483 399 298
Working Time:
Monday-Saturday: 09 AM – 08.00 PM. Sunday: Closed
REQUEST FOR CLEANING
Tags: end of tenancy cleaning Guildford | End of tenancy cleaning prices