Pre and post party cleaning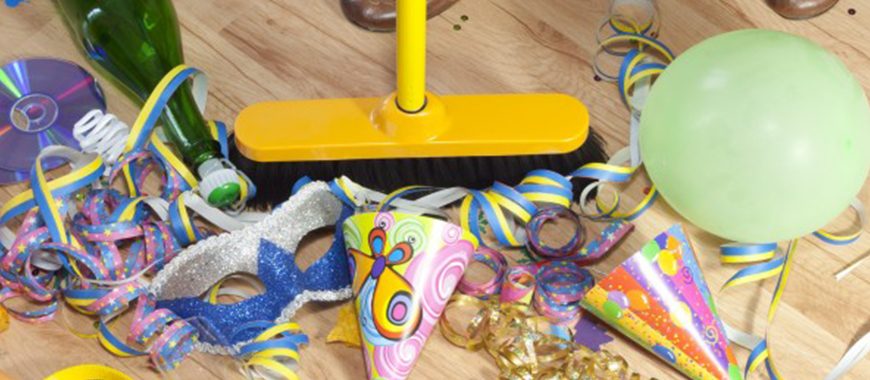 Pre and post party cleaning in Guildford
Anyone in the mood for a good time? Well… nothing spoils this quite as much as the thought of a messy house left behind. Hire us and whilst you relax after your bash we will crack on with the job so as to ensure you are left stress free and your house isn't left nursing the messy aftermath.
Time to party! But before and after – it is – how annoying – time to clean. Normally, people do not like cleaning, because they don't understand it on a deep level – but we, the professionals from Jobell Cleaning Services happen to really like cleaning. Why don't you simply leave it to us and focus on the party? People usually gather on wonderful, or sacred occasions such as weddings or Christmas, on fun occasions such as a hen party or a themed party, on no occasions like a brunch, or a high tea party. Whatever the reason for gathering – you need a perfectly clean house before and after it, in order to truly enjoy the event and not feel embarrassed.
Your guests will be thrilled to enter your house after our professional cleaning has been performed. Having a neat and tidy place is one of the ways to raise yourself in society – it gives wonderful impressions and people really start having great expectations from you. What if you are really not that tidy? There is a solution, and it is called Jobell Cleaning Services.
Relax about it – your guests will make a mess – that's for certain. There will be cups all over and spilled beverages, empty cans and all kinds of litter around the place. But you really need not worry about that – because it will all be made perfect by our professional cleaners in the blink of an eye.
Focus on the pleasant aspects of the party – catering, guests, napkins for your happy tears, and of course – the wonderful occasion. The veil of the bride can drag long behind her on the immaculately clean floor of the house. You needn't worry if somebody spills wedding cake on the floor – we clean before, we clean after. You may celebrate freely! You may party wildly!
Pre and post party cleaning in Guildford and Surrey
Further services which we offer are listed below, these are all available 7 days a week and aim at reducing the stress and fuss in your life …